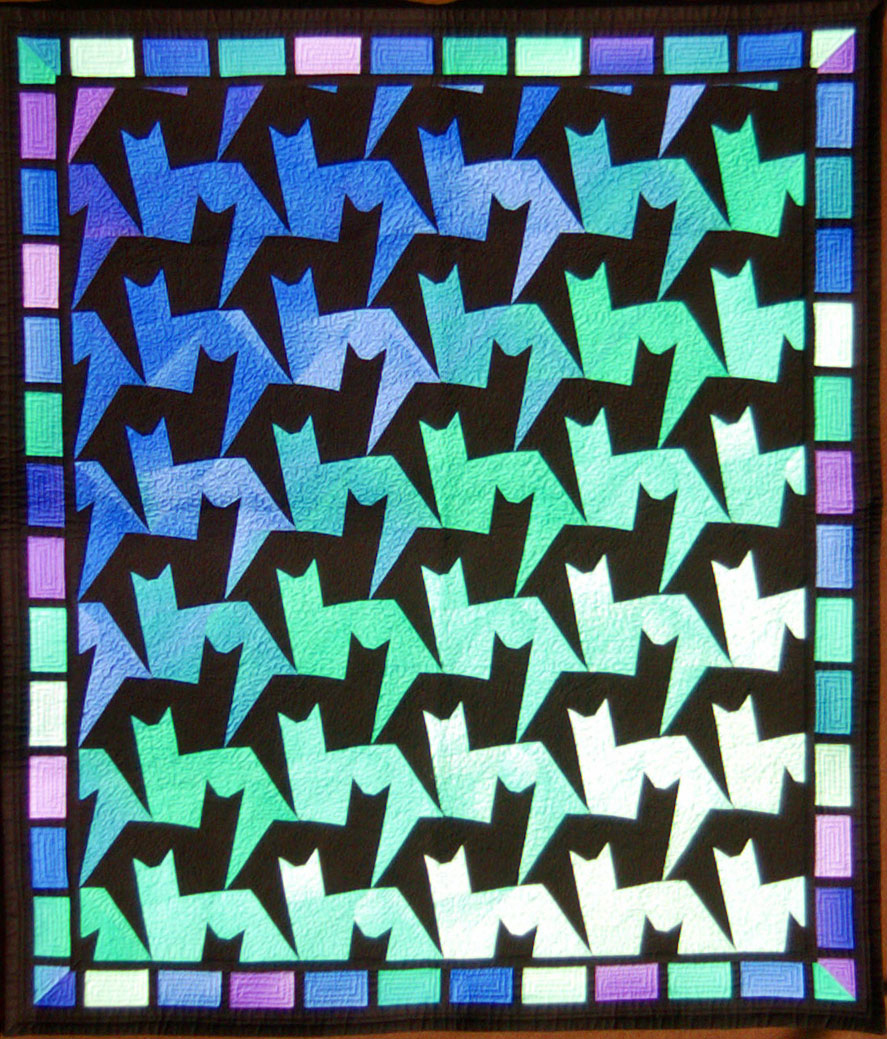 About This Website
Photos of the quilts are grouped by calendar year so that users may easily visit recently created quilts. There is also an alphabetical listing to use if you want to locate a specific quilt by name.
Quilts that were made specifically for someone else's design style and request are grouped separately under "Comissioned Quilts." All other quilts were designed by Charlee Banks.
Photographs were taken by Gordon Banks (Amity, Oregon), by "Images in Time" (Newberg, Oregon), and Doreen L. Wynja (McMinnville, Oregon).
Quilts are challenging to photograph and close-ups are often necessary to show the actual quilting stitches. You can see enlargements by clicking on the quilt images. Please do so! Some of the best photos are the close-ups.
Charlee Banks may emailed at charlee"at"gordonbanks.com.
Last edited 16-Sep-2007