About Charlee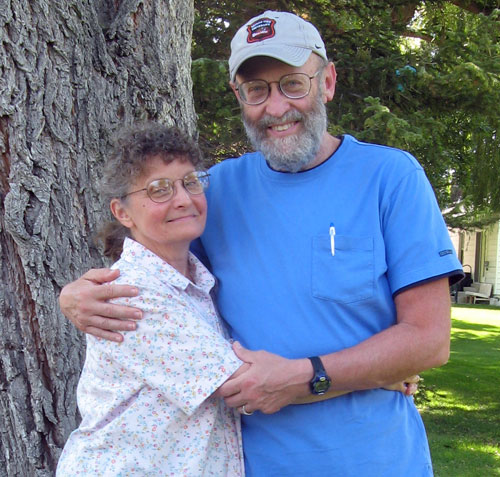 Gordon & Charlee, Aug 2007
Charlee was born in Detroit and grew up in Scottsdale, Arizona. She graduated from Western Washington University in Bellingham, Washington and taught astronomy, biology, meterology, chemistry, geology, anatomy, and physiology at the community college level for many years. She was chair of science at Skagit Valley College on Whidbey Island, Washington until 1996 when she married Gordon Banks. She also is a nurse and has worked in nursing homes as well as in Gordon's neurology clinic. Charlee and Gordon moved to Oregon in 1998 and opened a neurology practice in McMinnville.
Charlee enjoys music and plays the old-time guitar, fiddle, and cajun accordion. She has a daughter, Kyle Sue, who also works in the neurology practice.
Charlee started quilting in 2002. She is interested in art quilting and also does painting on fabrics.