Click on any image to see a larger version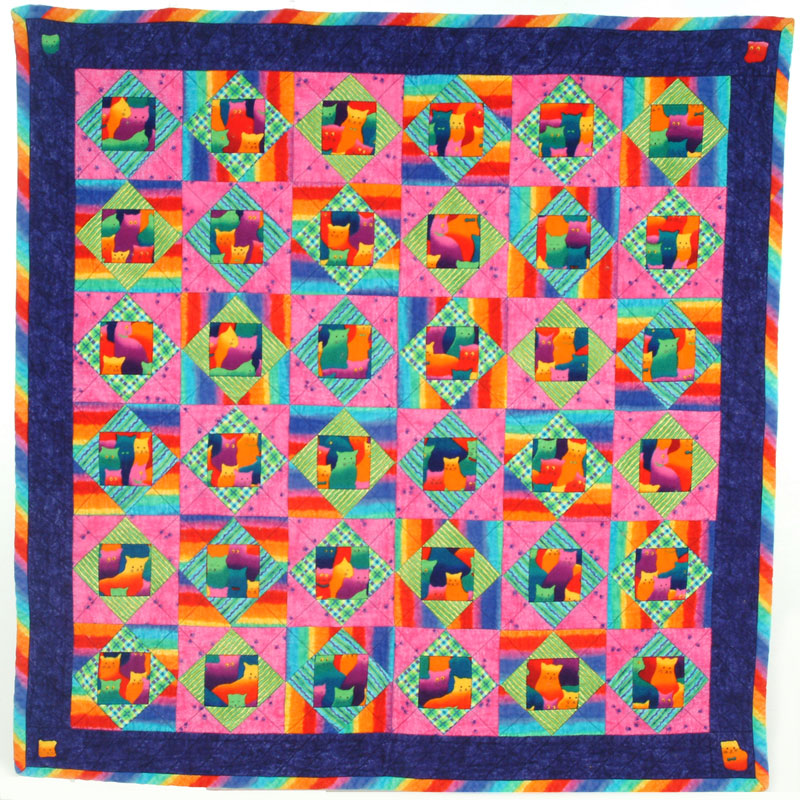 A Quilt For Sylvia—My Maine Coon Cat
Dimensions: 40 x 40 inches
Pattern: "Square-in-a-Square" block from Paper Piecing with Alex Anderson, 2002
Fabrics: Cotton flannel by Timeless Treasures Fabric
Construction: Machine pieced and quilted on a Bernina 165 by Charlee Banks in 2003.
Notes: My cat, Sylvia, enjoys helping out in the quilting process but was disheartened to find that she was not allowed to claim any quilt for her own napping place. I made his quilt especially for her, using flannel for softness and bright colors with cat prints. The quilting was done as one continuous line—no stops and starts. This is best seen from the backside. Sylvia loves it.