Click on any image to see a larger version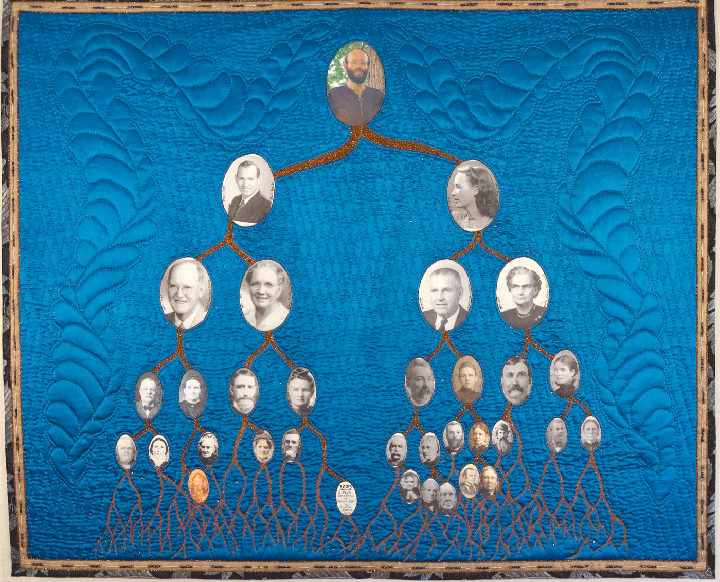 Roots:
A Photo Genealogy of Gordon Banks
Dimensions: 34 inches long x 41.5 inches wide
Design: Original. My husband printed his actual family history photographs from his computer onto paper-backed cotton. I used the photos and designed
this art quilt. Thus, we blended our two passions—genealogy and quilting.
Fabrics: Silk, cotton, polyester
Techniques: Embroidered and appliquéd by machine (on a Bernina 165).
Quilted and embellished by hand (by Charlee Banks).