Click on any image to see a larger version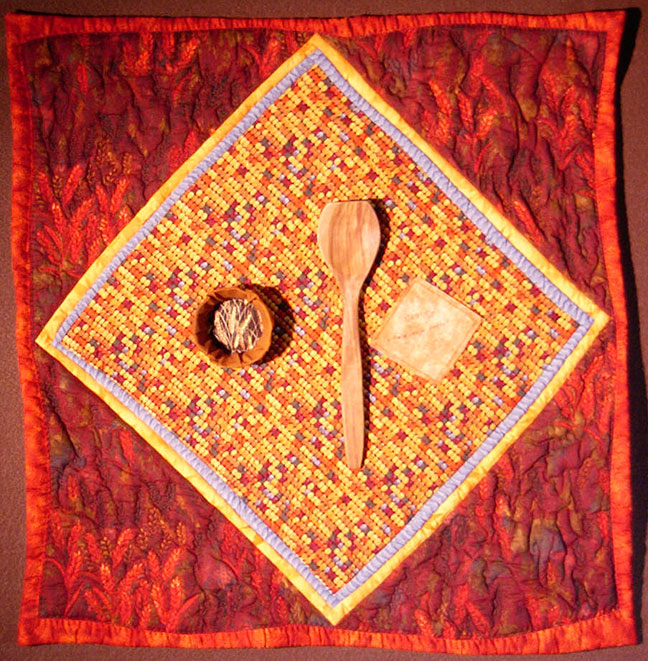 Plenty - Is There Really Plenty?
Dimensions: 24 x 24 inches
Pattern: Original
Construction: Pieced in the "Caveman Style" of Ricky Tims.
Free-motion quilting done on a Bernina 165 by Charlee Banks in 2003.
Notes: I did free-motion quilting to give texture to the food grains in the commercial cotton fabrics. The food images suggested abundance and plenty, but I added an oversized spoon, an undersized bowl, and a reminder on the napkin that there may not be enough for all the world's hungry people.