Click on any image to see a larger version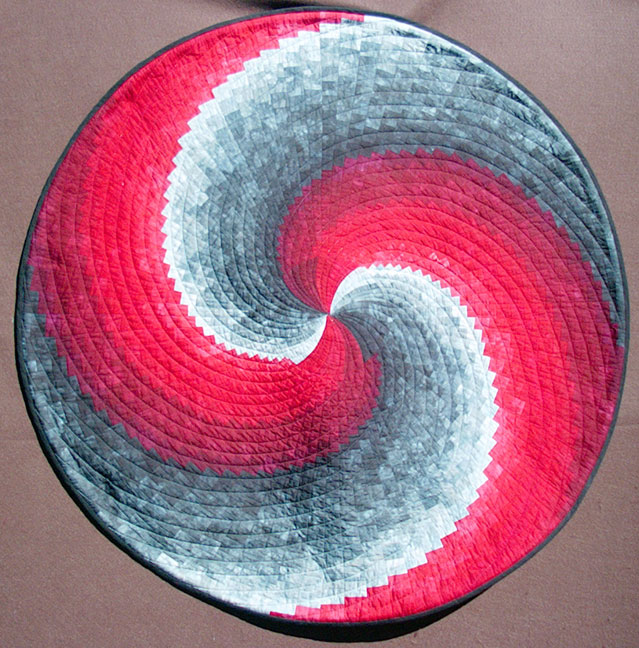 Bryan's Quilt
Dimensions: 44 inches in diameter
Pattern: from Quilts Without Corners by Cheryl Phillips
Fabrics: Cotton hand dyed fabric by Jeanette Viviano in 2004
Construction: Machine pieced and quilted with polyester monofilament thread on a Bernina 165 by Charlee Banks in 2005.
Notes: Created by special request for Bryan Baker, my son-in-law. Bryan picked the pattern and requested the fabric colors to match his truck.