Click on any image to see a larger version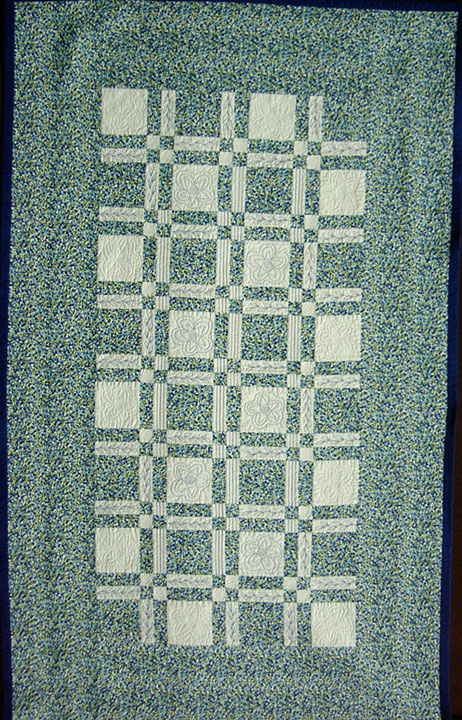 Blueberries and Cream
Dimensions: 50" Wide x 80" Long
Pattern: "Two By Four Patchwork" pattern done as a project for a class taught by Sandi Ray of Canby, Oregon.
Fabrics: Two shades of one blueberry print, plus cream and dark blue solid fabrics
Construction: Machine pieced and quilted on a "short-arm" Janome 3000 by Charlee Banks in 2002 .
Notes: The quilting patterns are based upon blueberry flower and leaf shapes. The quilt was intended for use as a tablecloth. The darker side is for evening use; the lighter side for daytime use.
Last edited 12-Mar-2006