Click on any image to see a larger version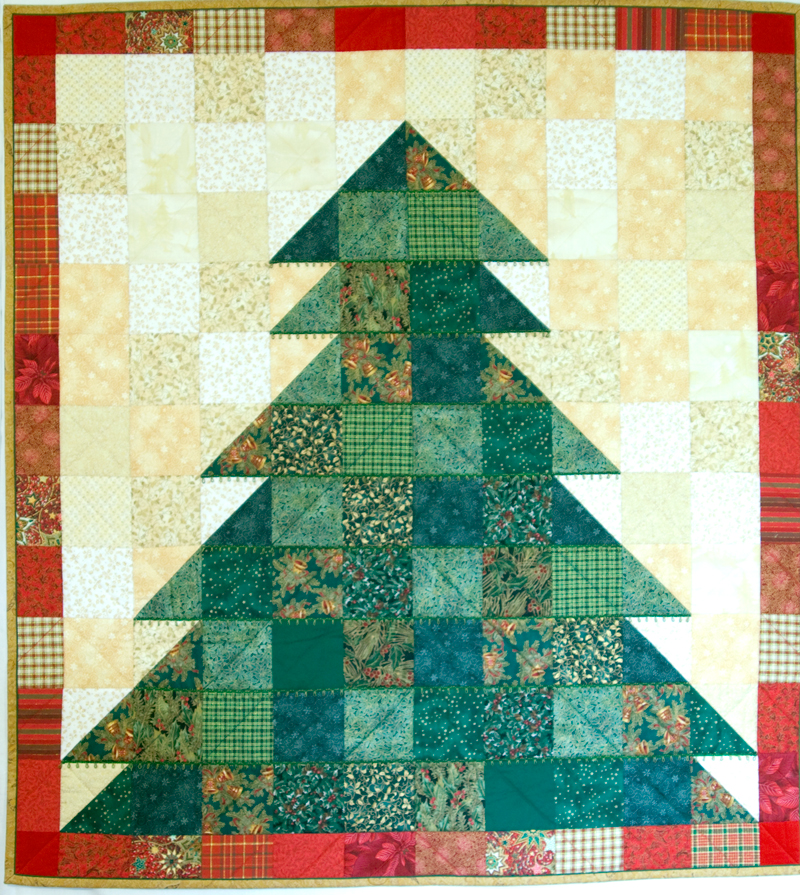 Beth's Christmas Tree
Dimensions: 39 inches wide x 49 inches long

Pattern: Adapted from Karla Alexander's pattern published by Saginaw St. Quilt Co., #P318.

Materials: Cotton fabrics, polyester batting, polyester trim and piping

Construction: Machine quilted on a "short arm" Bernina 165
by Charlee Banks in 2003.

Notes: The tree has looped trim, which will allow ornaments to be hooked
or tied onto the tree. This can be seen in the close-up photos.